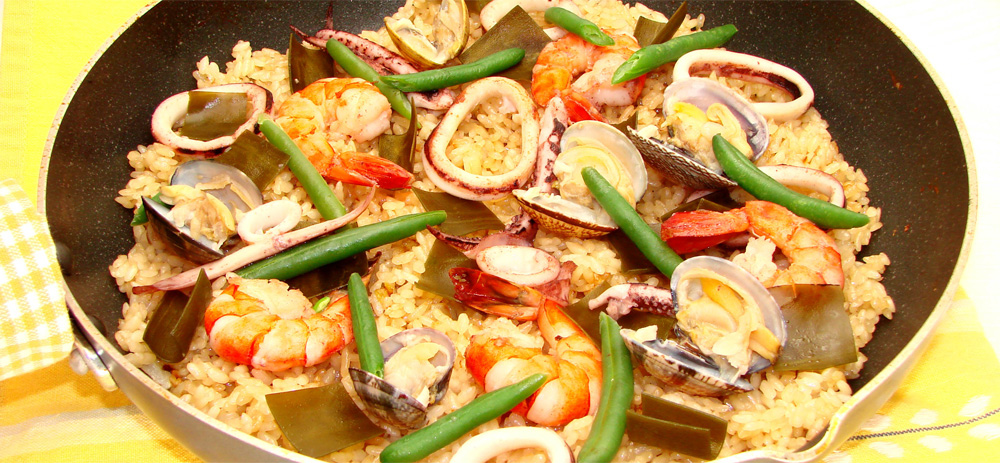 Japanese-style paella with kombu and seafood. Soy sauce aroma whet your taste buds.
Ingredients
3 Kombu kelp
2 Cups Rice
Clove Garlic
1/4 Onion
4ounces (120g) Shell clams
1/2 Squid
4-5 Shrimps
1.5ounces (50g) Pea pods
3 Tablespoons Soy sauce
2cups (400ml) Water
2 Teaspoons Olive oil
Direction
Soak kombu kelp in water till kelp gets soft for 30 minutes.
Rinse the rice and strain water well. Remove the sand from clam by soaking in the salt water.
Cut kombu seaweed into squares and mince garlic clove and onion.
Pour olive oil on heated pan and stir garlic and onion.
Once onion is tender, add shrimps and squid. Once shrimps and squid is cooked, add rice and stir more.
When rice color changes to clear, add soy sauce, water, clams, peapods and kombu and let it boil with the cover. Simmer with low heat for 10 minutes.
Cook until all the liquid is gone. Cover the paella, and allow it to steam for 10 minutes.
Product used for this recipe : Kombu seaweed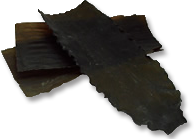 Click here to see more info.