Different Parts of Hijiki and it's Characteristics
Hijiki's texture differs by a part.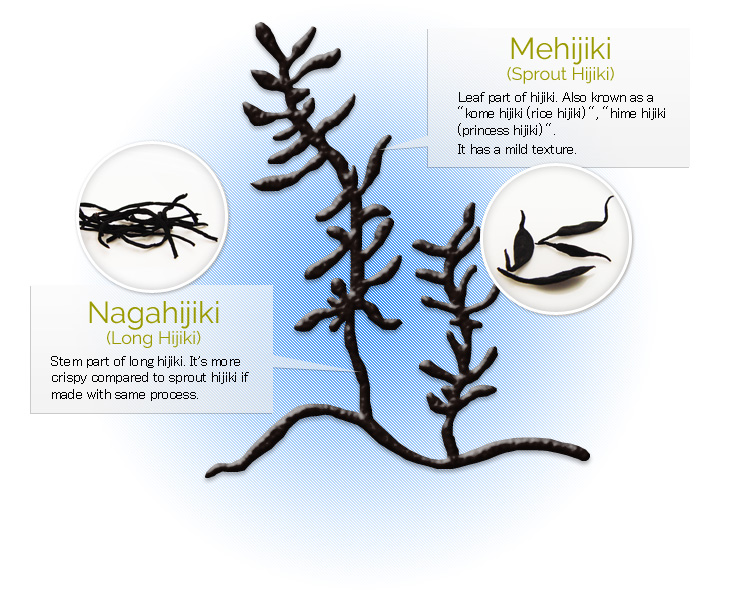 Me Hijiki
(Sprout Hijiki)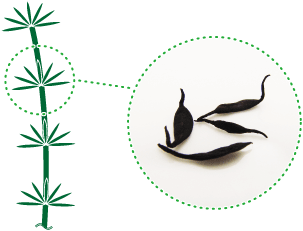 Leaf part of hijiki. Also known as a Kome Hijiki (Rice Hijiki) , Hime Hijiki (Princess hijiki) . It has a mild texture.
Naga Hijiki
(Long Hijiki)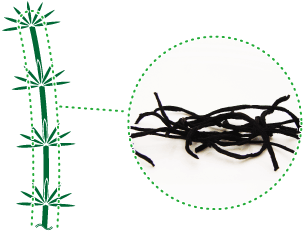 Stem part of Hijiki. It's more crispy compared to Me Hijiki if made with same process.