Gomoku Kombu seasoned rice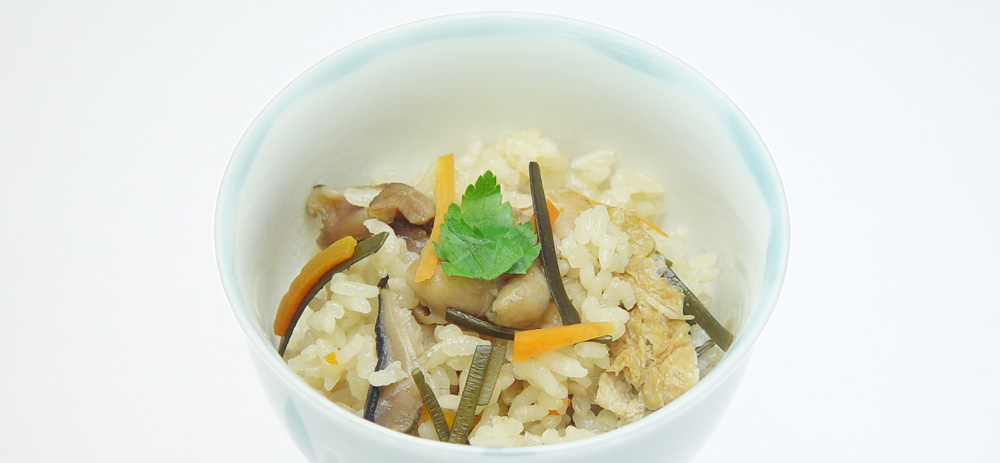 Traditional Japanese rice with different fillings. Bold Umami made of kombu seaweed and bonito flakes by simmering (Nidashi/simmering dashi) brings out the flavor.
Ingredients
7 ounces (200g) Chicken (thigh or breast)
1/2 (2.5oz) Burdock root
1/3 (1.7oz) Carrot
3 (1.4oz) Raw shiitake mushroom
2 (1.4oz) Deep fried bean curd
3 cups (15.8oz) Rice
2 3/5 cups (650ml) Dashi broth (Nidashi)
[Seasonings]

4 tablespoons Soy sauce
2 tablespoons Cooking sake
2 tablespoons Mirin (sweet rice seasoning)
Direction
Cut chicken into dices.
Peel off skin of burdock root, and shave.
Peel carrot and thinly slice.
Cut the ferrule of raw shiitake mushroom and thinly slice.
Cut Kombu seaweed that was used for dashi broth into thin strips.
Pour hot water on deep fried bean curd to trim off grease. Slice them into half and make it into 1cm wide strips.
Rinse off rice and put in drainer.
Add rice, Dashi broth (Nidashi), [Seasonings], and ingredients with high heat with lid on.
When water boiled, simmer with medium heat (about 10 min.) , then cook with low heat until all the water is gone (about 5 min.).


* Time may differ with the stove. Please adjust acoordingly.

Mix rice and ingredients well.
Product used for this recipe : Kombu seaweed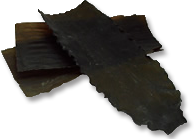 Click here to see more info.